The Rooftop Bar
A Toast To Premier Harbor Views
After a busy day of exploring Charleston, take a breather and relax on our rooftop terrace. Enjoy sweeping 360-degree views of the Holy City while indulging in a hand-crafted, maritime-inspired cocktail from the bar as you soak in the sea breeze.
Rooftop Hours
Since the safety of our employees and community is our top priority, we have decided to temporarily close The Rooftop Bar. Our staff thanks you for your support and we hope to be open soon!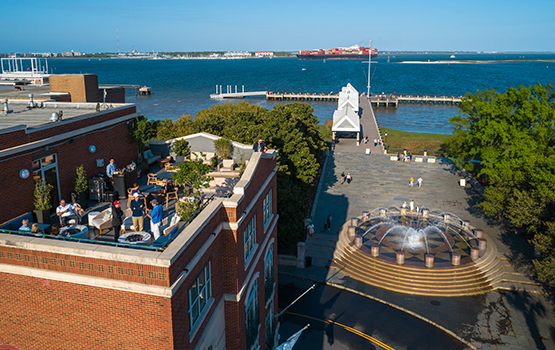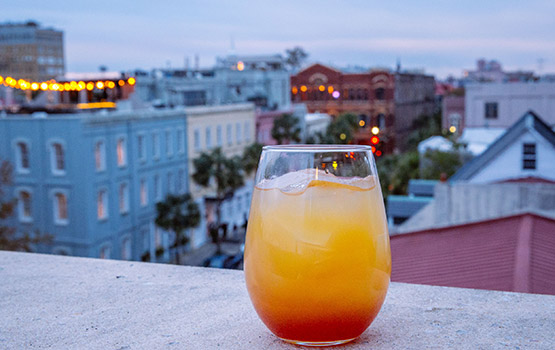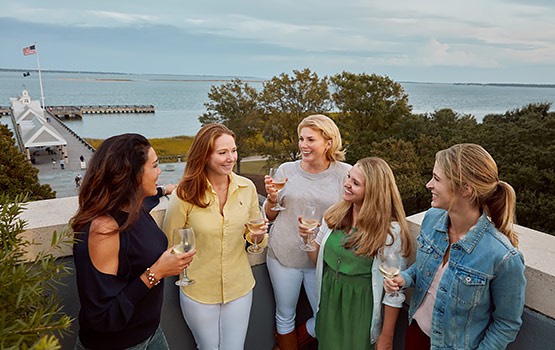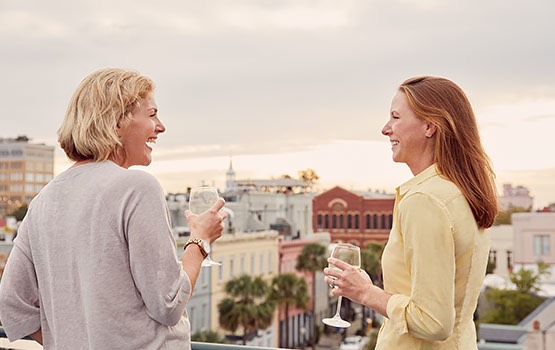 "Our guests tell us this is their favorite place to unwind before heading out to dinner along nearby East Bay Street."

- Mark Henry, General Manager
While offering a private rooftop retreat to relax, we still aim to keep things interesting with a variety of special events exclusive to our guests.
Special Events at Harbourview Inn
Live Music
5 - 6pm Thursdays
Wine Tasting
5 - 6pm Fridays
Rooftop
Skyline Tours
5 - 6pm Wednesday & Saturday
Wine & Cheese
Reception
5 - 6pm Daily
Local Beer Tasting
5 - 6pm Thursday
Milk & Cookies
9 - 10pm Daily