The Rooftop Bar
A Toast To Premier Harbor Views
After a busy day of exploring Charleston, take a breather and relax on our rooftop terrace. Enjoy sweeping 360-degree views of the Holy City while indulging in a hand-crafted, maritime-inspired cocktail from the bar as you soak in the sea breeze.
Rooftop Hours
5pm-9pm every night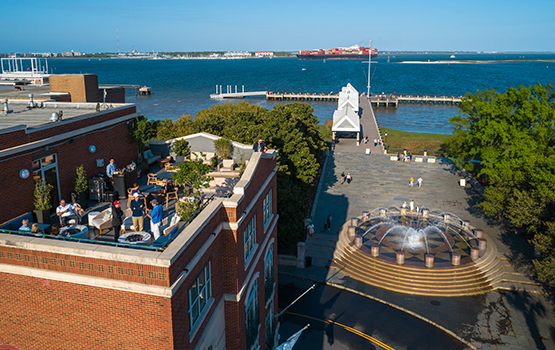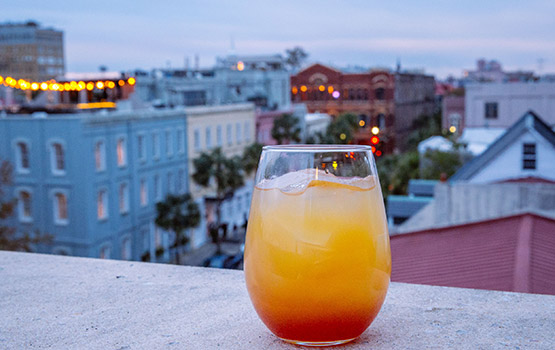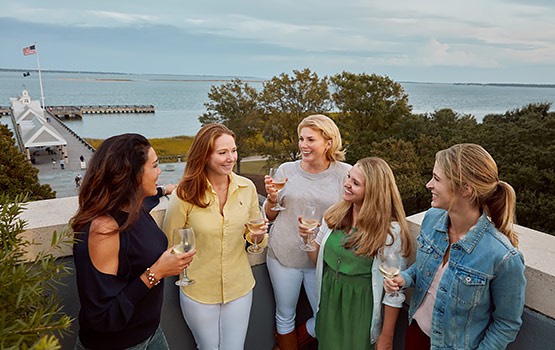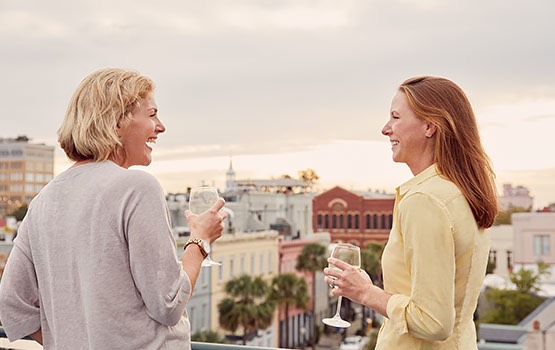 "Our guests tell us this is their favorite place to unwind before heading out to dinner along nearby East Bay Street."

- Mark Henry, General Manager
While offering a private rooftop retreat to relax, we still aim to keep things interesting with a variety of special events exclusive to our guests.
Special Events at Harbourview Inn
Live Music
5 - 6pm Thursdays
Wine Tasting
5 - 6pm Fridays
Rooftop
Skyline Tours
5 - 6pm Wednesday & Saturday
Wine & Cheese
Reception
5 - 6pm Daily
Local Beer Tasting
5 - 6pm Thursday
Milk & Cookies
9 - 10pm Daily